Natural Materials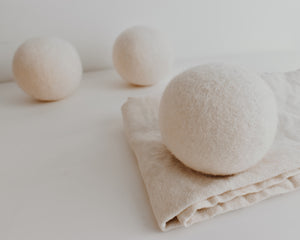 Organic Wool, Cotton & Upcycled Linen
Locally sourced wool, organic cotton fleece and upcycled linen form our collection of soft toys and interiors. We feel privileged to stock some our favourite brands including Hazel Village, Fabels Out Of Vintage and Maileg. We also stock our own exclusive collection of wool needle felted pets. From the ethical upcycled fabrics to recycled thread - we are proud that our family of softies and wall heads are toxic free and 100% natural.
Take a look at our soft toys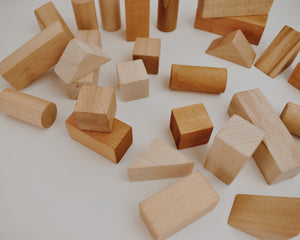 Beech, Linden & Cherry Tree Wood
Our wooden toys are made from natural unpainted wood to ensure they are completely eco friendly. Some of our toys are hand dyed in-house using natural methods with our very own homemade tea blend or treated with an organic bees wax. We feel wooden toys are durable, safe and creative - promoting imaginative play. They are also better for the environment, allowing our little ones to play freely without costing the earth.
Browse our wooden range